Assumption of the BVM Parish and St. Anthony's Mission Church
Welcome to the Assumption of the BVM Parish and St. Anthony's Mission Church Website
Our new website is easy to use and is compatible with new devices like smart phones and tablets.
Our "Home" page provides a quick overview of what's happening in our Parish without requiring you to "dig" for our most current information.
Our Mass Schedule for the upcoming 7 days is now available on every page of our website.
Parish events have been organized into our new Events Calendar.
You will also find information about our Faith in our new Ministries, Education, and Sacraments sections.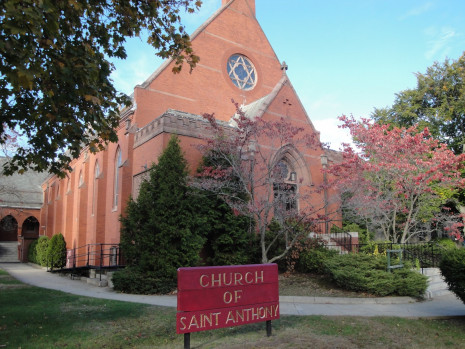 2023 Catholic Charity Appeal
"For I was hungry and you gave me food, I was thirsty and you gave me drink, I was a stranger and you welcomed me." --Matthew 25:35
We hope that you will prayerfully consider making a pledge or donation to the 2023 Catholic Charity Appeal. The theme of this years Appeal is "Walking Together in Faith". With the strain of inflation and the increased cost of living we believe that this winter will be one of the most challenging in recent memory for people in our area. The demand on Catholic Social Services is anticipated to be greater than ever before.
Your generous gift will fund numerous corporal works of mercy, including the Keep the Heat On program, that is a lifeline for thousands of our neighbors in Rhode Island.
You can make your pledge or donation online at https://www.givecentral.org/2023CCA or call 401-277-2121 to make a gift by phone. Be sure to specify either Assumption of the BVM or Saint Anthony's Providence when making your pledge or gift.
Parish History
The newly revised "Diary of a Parish: Church of the Assumption. Providence, RI 1870-2021" is now available to download and print.
Remember, the parish history is a work in progress. We are always looking for new material. If you have any information, memorabilia or photos that might be helpful please contact:
Paul Tognetti​
Phone: 401-461-7718
Email: mptog@protonmail.com
---