Assumption of the BVM Parish and St. Anthony's Mission Church
Welcome to the Assumption of the BVM Parish and St. Anthony's Mission Church Website
Our new website is easy to use and is compatible with new devices like smart phones and tablets.
Our "Home" page provides a quick overview of what's happening in our Parish without requiring you to "dig" for our most current information.
Our Mass Schedule for the upcoming 7 days is now available on every page of our website.
Parish events have been organized into our new Events Calendar.
You will also find information about our Faith in our new Ministries, Education, and Sacraments sections.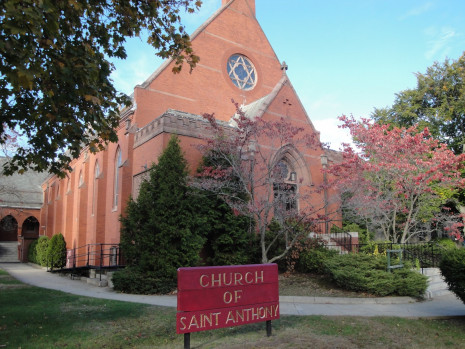 Parish History
The newly revised "Diary of a Parish: Church of the Assumption. Providence, RI 1870-2019" is now available to download and print.
Remember, the parish history is a work in progress. We are always looking for new material. If you have any information, memorabilia or photos that might be helpful please contact:
Paul Tognetti​
Phone: 401-461-7718
Email: mptog@protonmail.com
2021 Catholic Charity Appeal
To all parishioners and friends of Assumption/St. Anthony's:
Please support the 2021 Catholic Charity Appeal. We begin this year's appeal in the wake of the awful pandemic that has presented so many challenges to our community. The virus that has affected how we live, how we work and even how we worship! The needs are great and your generosity is more important than ever.
Your donation will help us to continue assisting families with food, heating and clothing; will provide care for seniors at the St. Martin dePorres Center; will shelter the homeless at Emmanuel House; will assist expectant moms with diapers and formula; will fund the pastoral care of the sick; and in many other ways will support the work of the church in our community.
PLEASE PRAYERFULLY CONSIDER MAKING A DONATION TODAY.
You may donate on our secure website @ givecentral.org/2021cca
Be sure to designate either Assumption of the B.V.M. or Saint Anthony's Parish, Providence when making your donation. Thank you and God bless!